---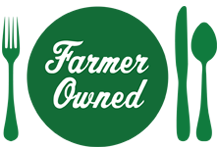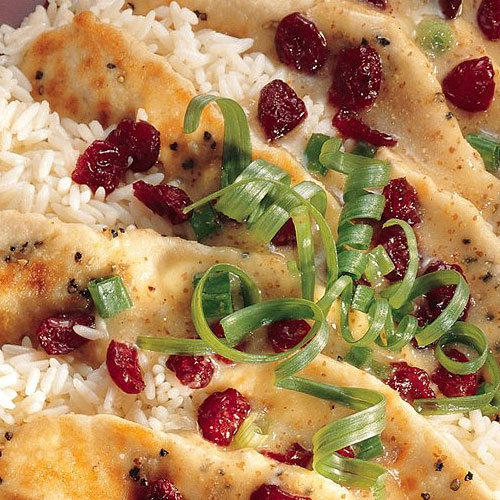 Prep Time
10 min

Cook Time
15 min

Ready In


Servings
4
Ingredients
1 pound chicken tenderloins
Flour
Salt and pepper
2 tablespoons butter
2 tablespoons oil
2/3 cup dry white wine
2/3 cup chicken broth
3 tablespoons country-style Dijon mustard
1 1/2 teaspoons cornstarch
1 1/2 tablespoons water
1/2 cup Ocean Spray® Craisins® Original Dried Cranberries
1/4 cup sliced green onions, green part only
Directions
Lightly toss chicken pieces with flour; shake off excess. Sprinkle lightly with salt and pepper.
Heat 1 tablespoon of butter and oil in a large skillet. Add half of the chicken; cook about 2 minutes, turning once until chicken is golden brown on each side and cooked through. Add more butter and oil if needed. Remove to a platter; keep warm. Repeat with remaining chicken.
Add wine, chicken broth and mustard to skillet, scraping up browned bits. Combine cornstarch and water in a small bowl. Stir into skillet. Add dried cranberries. Boil 1 to 2 minutes or until sauce thickens. Stir in green onions; cook 1 more minute. Pour sauce over chicken.
More Ocean Spray Recipes