---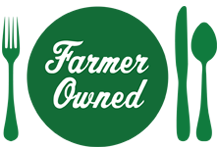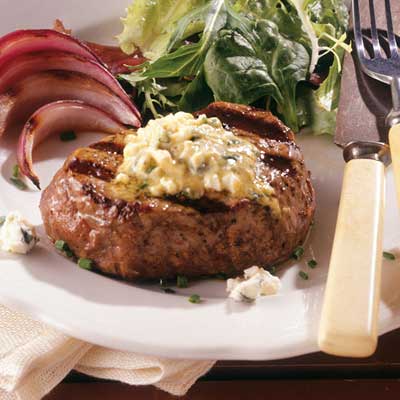 Prep Time
15 min

Cook Time


Ready In
20 min

Servings
2
Ingredients
2 (6-ounce) (1 inch thick) beef tenderloin steaks
1 teaspoon olive oil
1/4 teaspoon salt
1/4 teaspoon coarse ground pepper
2 tablespoons crumbled blue cheese
1 tablespoon Land O Lakes® Butter, softened
1 teaspoon chopped fresh chives
1 teaspoon Dijon-style mustard

Directions
Heat gas grill on medium-high or charcoal grill until coals are ash white. Rub steaks all over with oil. Sprinkle with salt and pepper.
Place steaks onto grill. Grill, turning once, 7-11 minutes or until internal temperature reaches 145°F. (medium-rare) or desired doneness.
Meanwhile, combine all remaining ingredients in small bowl.
To serve, dollop butter mixture over grilled steaks.
Recipe Tip
Eliminate one last minute dinner party task by making the blue cheese Dijon butter up to a day ahead of time; cover and refrigerate. Let stand at room temperature 30 minutes or until softened before serving.
More Land O' Lakes Recipes