---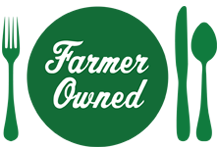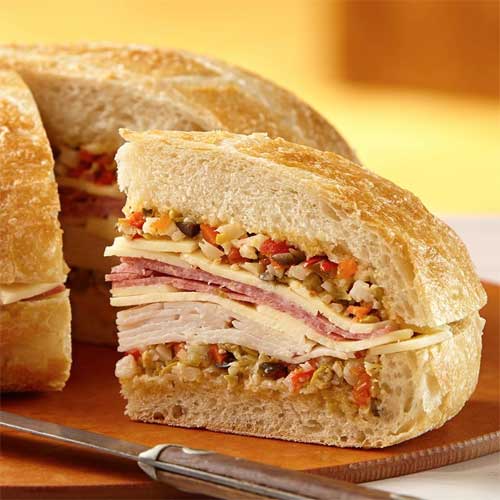 Prep Time
20 min

Cook Time


Ready In
2 hrs 20 min

Servings
8
Ingredients
OLIVE MIXTURE
1 (16-ounce) jar mixed pickled vegetables, drained, finely chopped
1/2 cup finely chopped stuffed green olives
1 (4 1/4-ounce) can chopped pitted ripe olives
3 tablespoons olive oil
1 tablespoon finely chopped fresh garlic
SANDWICH
1 (1-pound) unsliced round Italian bread
1/4 pound thinly sliced deli turkey
8 (3/4-ounce) slices Land O Lakes® Deli 4 Cheese Italian Blend
1/4 pound thinly sliced deli hard salami

Directions
Combine all olive mixture ingredients in bowl; mix well. Set aside.
Cut bread in half horizontally; remove bread from center of each half, leaving 2 (1/2-inch thick) bread shells.
Divide olive mixture between bread shells; press down firmly. Layer bottom bread shell with turkey, 4 slices cheese, salami and 4 slices cheese.
Carefully top with remaining bread shell. Wrap tightly in plastic food wrap; refrigerate at least 2 hours or overnight.
Secure sandwich with toothpicks. Cut into wedges.
More Land O' Lakes Recipes