---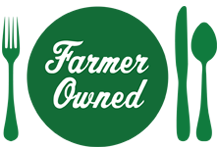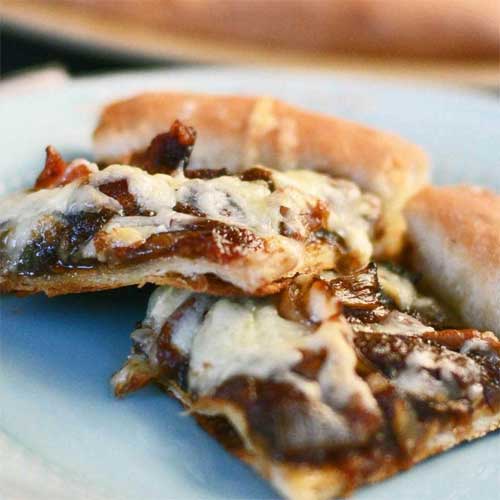 Prep Time
20 min

Cook Time
22 min

Ready In


Servings
4
Ingredients
2 teaspoons olive oil
2 teaspoons unsalted butter
1 large yellow onion, thinly sliced
1 pinch of salt
1 Tablespoon balsamic vinegar
1 (15-inch) unbaked pizza crust; store-bought refrigerated dough
1 cup MUSSELMAN'S® Apple Butter
1 pinch of red pepper flakes (optional)
6 strips cooked bacon, roughly chopped
1 1/2 cups Gouda cheese, shredded
1/3 cup pecans, roughly chopped
2 cups baby arugula

Directions
Preheat oven to 450°F.
In a medium skillet heat oil oil and melt butter over medium heat. Add onions. Toss onions to coat. Let onions cook without stirring, for about 5 minutes. Then give the onions a stir and add a pinch of salt. Let onions cook another 5 to 7 minutes, without stirring.
Remove skillet from the heat, and add balsamic vinegar. Stir to incorporate. Place skillet back onto heat and continue cooking until onions are caramelized and broken down, another 10 minutes. Remove from heat and set aside until ready to build pizza.
Place unbaked pizza crust on a cookie sheet or pizza stone and bake for 10 minutes. Remove from oven.
Evenly spread MUSSELMAN'S® Apple Butter over crust and sprinkle a pinch of red pepper flakes over the apple butter.
Spread caramelized onions over the apple butter, and then sprinkle chopped bacon and pecans evenly over the onions.
Top with shredded Gouda cheese.
Place the pizza in the oven (still at 450°F) and bake for an additional 8-12 minutes, or until cheese is bubbling and browning.
Remove from the oven and let sit for about 5 minutes before slicing.
Slice pizza and top each slice with fresh baby arugula to finish.
More Musselman's Recipes