---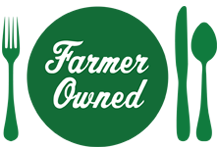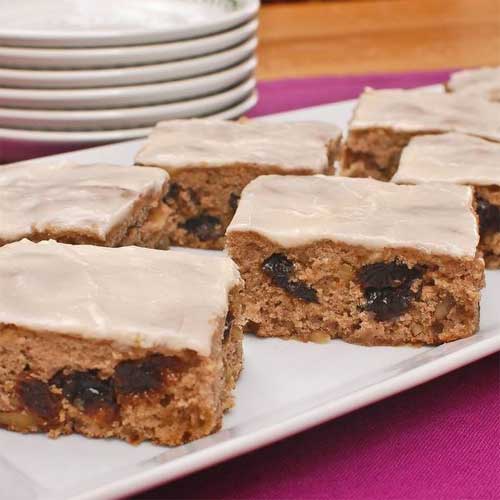 Prep Time
15 min

Cook Time
25 min

Ready In
50 min

Servings
18
Ingredients
BARS
1/2 cup (1 stick) butter or margarine, softened
1 cup firmly packed brown sugar
1 egg
2 cups all-purpose flour
1 teaspoon cinnamon
1 teaspoon allspice
1/2 teaspoon baking soda
1/4 teaspoon salt
1 cup unsweetened applesauce
1 cup Sun-Maid Natural Raisins
1 cup chopped walnuts
GLAZE
1-1/2 cups powdered sugar
2 tablespoons milk
1/2 teaspoon vanilla extract
Directions
Preheat oven to 350° F.
Butter a 13x9-inch baking pan or coat with cooking spray.
In a large mixing bowl, beat butter and brown sugar with electric mixer until creamy. Beat in egg.
Combine flour, cinnamon, allspice, baking soda and salt in a bowl. Add to butter mixture alternately with applesauce
Stir in walnuts and raisins.
Spread batter in prepared pan.
Bake until golden brown on edges and a pick inserted in center comes out clean, about 25 minutes.
Cool in pan 5 minutes. Stir glaze ingredients together until smooth. Spread evenly over warm cake.
Cool completely in pan. Cut into bars.
More Sun-Maid Recipes