---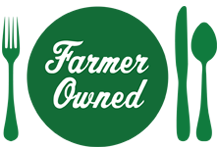 Prep Time
15 min

Cook Time


Ready In
1 hr 15 min

Servings
3 cups
Ingredients
1/2 cup diced red bell pepper
1/2 cup yellow bell pepper
1/2 cup green bell pepper
1 cup Sun-Maid Natural Raisins or Sun-Maid Apricots
1 cup diced fresh pineapple
1/2 cup diced red onion
1/2 cup jicama (optional)
1/4 cup finely chopped cilantro or parsley
1/2 seeded and minced jalapeno
2 to 3 tablespoons lime juice
1 small clove minced garlic
1/2 teaspoon chili powder
1/4 teaspoon ground cumin
1/4 teaspoon salt
Directions
Combine all ingredients in medium bowl.
Cover and refrigerate for at least 1 hour for flavor to develop.
Serve with chips (low fat), as a dip, on Bruschetta (see below), or with grilled fish and other entrees.
Recipe Tip
BRUSCHETTA
A favorite Italian appetizer and snack, you can make by rubbing thin slices of baguette (small French bread) with one clove garlic.
Grill or bake slices in 350°F oven until crisp, 5 to 10 minutes.
Top each slice with 1 tablespoon goat cheese or other soft white cheese and 1 tablespoon Sun-Maid Snappy Salsa.
More Sun-Maid Recipes