---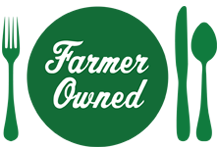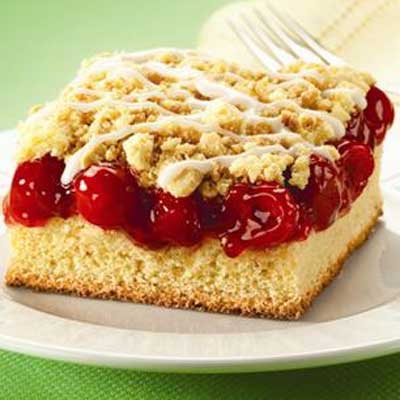 Prep Time


Cook Time
50 min

Ready In


Servings
12
Ingredients
1 18.25-ounce package yellow cake mix, divided
1 cup all-purpose flour
1 packet instant fast-rising yeast
2/3 cup warm water
2 eggs, lightly beaten
2 21-ounce cans LUCKY LEAF® Regular or Premium Cherry Fruit Filling & Topping
1/3 cup cold butter, cubed
1 cup confectioners' sugar
1 Tablespoon light corn syrup
3 Tablespoons water
Directions
Preheat oven to 350°F.
In mixing bowl, mix 2-cups of cake mix, flour, yeast and water until well blended. Stir in eggs.
Transfer to a greased 9x13-inch baking dish.
Gently spoon both cans of pie filling over batter.
In a small bowl, place remaining cake mix; cut in butter until crumbly and sprinkle over filling.
Bake at 350°F. for 40 to 50 minutes or until lightly browned. Cool on a wire rack.
Combine the confectioners' sugar, corn syrup and enough water to achieve desired consistency. Drizzle over warm crumb cake.
More Lucky Leaf Recipes