---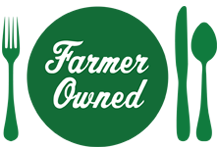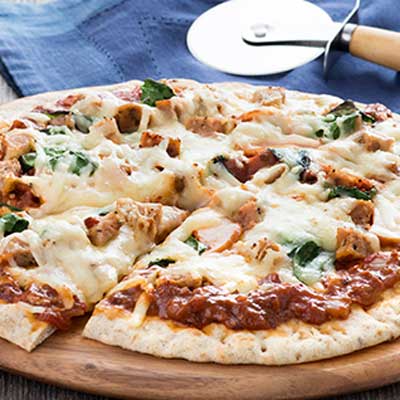 Prep Time
10 min

Cook Time
20 min

Ready In
30 min

Servings
4
Ingredients
PASTA SAUCE
1 - 28 oz. can whole, peeled tomatoes (Cento San Marzano or other low sodium whole, peeled tomato variety)
1/2 white or yellow onion, diced
2 cloves garlic, minced
Non-stick cooking spray
2 tbsp flaxseed, ground
1/3 cup Welch's 100% Grape Juice
1/2 tsp oregano
1/2 tsp thyme
1/8 tsp crushed red pepper flakes or to taste
1/4 tsp salt
8 grinds fresh ground pepper
PIZZA
1/2 cup pasta sauce (see sauce recipe above)
Turkey pepperoni slices
Chicken apple sausages, cooked and chopped into small dice
Fresh spinach
Shredded cheese
Pre-made 100% whole wheat pizza crust
Cornmeal (if desired)
Any additional toppings your family prefers

Directions
PASTA SAUCE
Spray a non-stick sauté pan with non-stick cooking spray.
Over medium heat, add onions and garlic to the sauté pan and sauté until translucent, stirring frequently.
Meanwhile, in a large pot over medium heat, empty contents of tomatoes (including juice).
Using a whisk, gently break up the whole tomatoes into medium-sized pieces.
Add onion and garlic mixture to tomatoes and stir.
Add grape juice, ground flaxseed, oregano thyme, crushed red pepper, salt and pepper.
Allow to simmer for 15 minutes; adjust seasonings.
PIZZA
Prepare pre-made crust according to directions.
Lightly cover pizza pan or pizza stone with cornmeal.
Place crust on pizza pan or pizza stone.
Spread 1/4 to 1/2 cup sauce on the crust.
Top with preferred toppings.
Bake until cheese is warm and bubbly.