---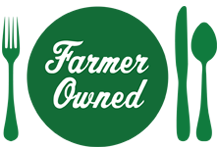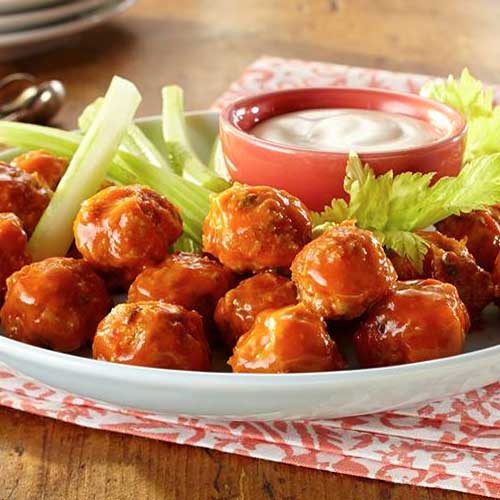 Prep Time
30 min

Cook Time


Ready In
50 min

Servings
20
Ingredients
MEATBALLS
1/4 cup finely chopped red onion
1 teaspoon finely chopped fresh garlic
1/4 cup grated Parmesan cheese
1/4 cup bread crumbs
1 tablespoon dried parsley flakes
2 teaspoons dry ranch salad dressing mix
1/4 teaspoon pepper
1 pound ground chicken
3 tablespoons blue cheese crumbles
SAUCE
1/4 cup Land O Lakes® Butter
1 cup hot sauce
Blue cheese dressing, if desired

Directions
Heat oven to 400ºF. Line baking sheet with parchment paper; set aside.
Combine all meatball ingredients in bowl; mix well. Shape into 60 (1-inch) meatballs.
Place onto prepared baking sheet; bake 14-17 minutes or until cooked through.
Melt butter in saucepan over medium heat. Add hot sauce; stir to combine. Add cooked meatballs; stir to coat.
Serve warm with blue cheese dressing, if desired.
More Land O' Lakes Recipes