---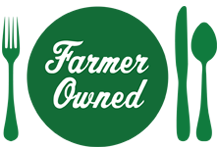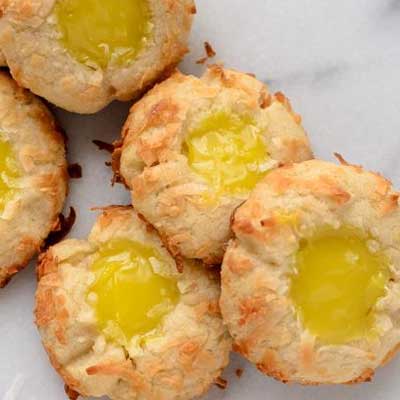 Prep Time
20

Cook Time
19

Ready In


Servings
20
Ingredients
1/2 cup unsalted butter, room temperature
1/3 cup granulated sugar
1/4 teaspoon almond extract
1/4 teaspoon kosher salt
1 cup plus 2 Tablespoons, all purpose flour
1 egg white
1/2 cup sweetened shredded coconut
1/4 cup LUCKY LEAF® Premium Lemon Fruit Filling & Topping
Directions
In the bowl of a standing mixer fitted with the paddle attachment or large mixing bowl, cream together the butter and sugar on medium speed, until just combined. Beat in almond extract and salt. With the mixer running on low, slowly add the flour, mixing just until dough begins to come together.
Transfer mixture to lightly floured surface, then press and roll into a flat disk. Wrap with plastic and place in refrigerator to chill for 30 minutes.
Preheat oven to 350° F. In small bowl, beat together the egg with 1 tablespoon water to create an eggwash. Sprinkle the coconut into a shallow bowl.
Once the dough has chilled, roll it into 1 1/4 inch balls. Dip each ball into the egg wash, then roll it in the coconut flakes. Arrange the balls on ungreased baking sheets.
With the top of your finger, press a light indentation into the top of each cookie. Drop 1/4 teaspoon of fruit filling into each indentation.
Bake for 18 - 20 minutes, until the cookie edges are set and the coconut is golden. Transfer to a baking sheet and let cool.
More Lucky Leaf Recipes