---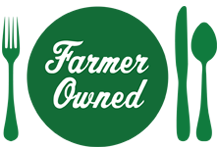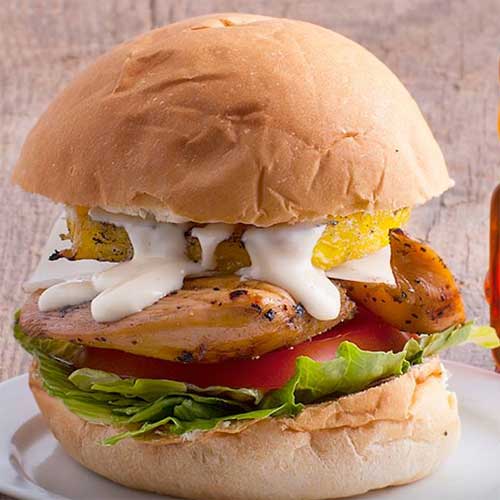 Prep Time
30 min

Cook Time
20 min

Ready In
6 hrs 50 min

Servings
4
Ingredients
SANDWICHES
4 hamburger buns or large Hawaiian rolls
4 Grilled Honey-Lime Chicken breasts
4 slices of Grilled Pineapple With Honey
1/4 cup Honey-Lime Mayonnaise
4 slices of provolone cheese
Lettuce
Tomato
GRILLED HONEY-LIME CHICKEN
1/2 cup Sue Bee® Honey
Juice and zest from 2 limes
2 tablespoons Worcestershire sauce
1 teaspoon sea salt
1/2 teaspoon fresh black pepper
1/2 teaspoon cumin
4 large boneless, skinless chicken breasts
GRILLED PINEAPPLE WITH HONEY
1/2 cup Sue Bee Honey
1 pineapple
HONEY-LIME MAYONNAISE
3 tablespoons Sue Bee Honey
1 cup mayonnaise
Zest of 1 lime
2 tablespoons fresh lime juice
1/4 teaspoon salt
1/4 teaspoon pepper
Directions
Prepare the Honey-Lime Chicken by placing all the ingredients for in a large zip-close bag.
Seal the bag and turn it over until the marinade is well-blended and all of the chicken is evenly covered.
Let the chicken marinate in the refrigerator for at least 4 hours or even overnight.
Prepare the Honey-Lime Mayonnaise by combining all ingredients in a small bowl.
Mix the Honey-Lime Mayonnaise ingredients until even and smooth; refrigerate until ready to assemble sandwiches.
Prepare the Grilled Pineapple With Honey by cutting the pineapple into 1/2" rings and brushing each ring with Sue Bee Honey.
Refrigerate the pineapple rings for at least two hours.
Preheat grill to medium heat.
Place the chicken and pineapple rings on the grill; close the lid.
Grill the pineapple rings until honey begins to caramelize and form grill marks – about 2-5 minutes.
Grill the chicken for 5-8 minutes per side until internal temperature reaches 160 F.
Let the chicken rest for 5 minutes before serving.
Spread one tablespoon of Honey-Lime Mayonnaise on the top of each bun.
After the Honey-Lime Chicken has cooled, place the breasts on the bottom buns.
Top with provolone cheese, lettuce, tomato, Grilled Pineapple With Honey and the other half of the bun.
More Sue Bee Honey Recipes