---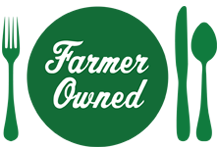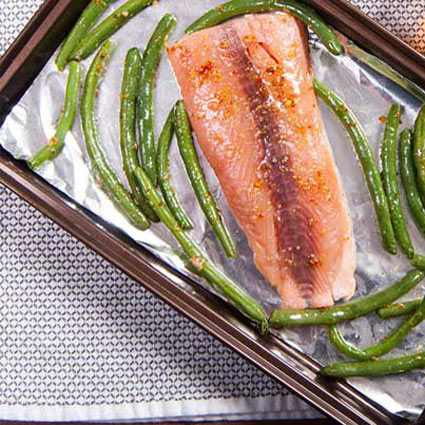 Prep Time
30 min

Cook Time
15 min

Ready In
45 min

Servings
4
Ingredients
HONEY MUSTARD SAUCE
1/4 cup Sue Bee® Honey
3 tablespoon olive oil
3 tablespoons dijon mustard
2 tablespoons brown sugar
1/2 teaspoon red pepper flakes
2 teaspoon minced garlic
SALMON AND GREEN BEANS
4-5 6 ounce salmon filets
12 ounces green beans, cleaned and trimmed
salt and pepper (season to taste)
Directions
Position a rack in the center of the oven and preheat the oven to 400 F. Line a baking sheet with foil, spray with cooking spray and set aside.
In a large bowl, combine the honey, olive oil, dijon, brown sugar, red pepper flakes and minced garlic.
Drizzle 2 tablespoons of the honey mustard sauce on one side of the baking sheet. Spread using the back of a spoon or brush, on just 1/2 the baking sheet. Place the salmon filets on top and drizzle 2/3 of the remaining sauce on the salmon. Use a brush to spread.
Allow the salmon to marinate for 10-15 minutes or up to 30 minutes. Save the remaining honey mustard.
Just before baking, place the green beans in the bowl that contains the honey mustard sauce. Using a large spoon, toss the green beans so they are evenly coated with the sauce. Arrange the beans on the opposite side of the salmon. (Season to taste with salt and pepper, if preferred.)
Allow the salmon to bake for 14-18 minutes or until cooked through. Baking time will vary depending on the thickness of the filet.
Serve warm and enjoy!
More Sue Bee Honey Recipes