---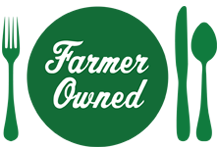 Prep Time
30 min

Cook Time


Ready In
4 hrs 30 min

Servings
8
Ingredients
PITAS
2 lb pork tenderloin
2 tbsp dried oregano
2 tsp black pepper
1 tsp dried basil
1 tsp dried thyme
1 tsp sea salt
1 cup extra virgin olive oil
1/4 cup lemon juice
2 tbsp minced garlic
4 pita pockets, halved
TZATZIKI SAUCE
4 oz plain Greek yogurt
4 oz sour cream
1 small cucumber, peeled and seeded
2 tbsp fresh dill, chopped
1 tbsp dried cilantro
Directions
Place pork loin in a shallow dish and top with oregano, pepper, basil, thyme, and salt. Rub herbs and spices into the meat, making sure to coat both sides. Transfer pork and herbs to a gallon-sized plastic bag.
Add oil, lemon juice, and garlic to bag. Seal and shake to coat. Allow to marinate for at least 4 hours or overnight in the fridge.
Preheat grill to 425° F. Cook pork for 15 to 20 minutes, turning halfway through, until internal temperature reaches 145°F.
Shred cucumber with a cheese grater. Combine tzatziki sauce ingredients in a small bowl and set aside.
Heat oven to 200°F , then warm pita pockets for 5 minutes.
Thinly slice the tenderloins. Open pita pockets and spread the inside with tzatziki sauce.
Divide sliced pork evenly among pita pockets and top with fresh ingredients of your choice, such as diced sweet peppers, chopped sweet onions, chopped Roma tomatoes, shredded mozzarella, and fresh cilantro.
Serve and enjoy.