---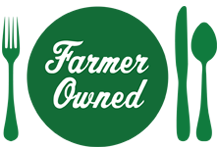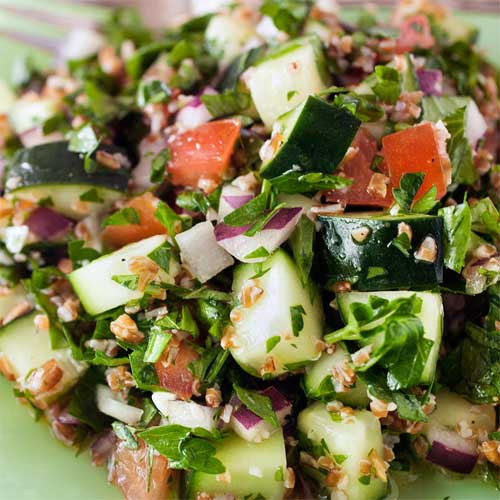 Prep Time
15 min

Cook Time


Ready In
30 min

Servings
6
Ingredients
1/2 cup bulgur wheat
1 cup boiling water
1/2 cup olive oil
1/4 cup fresh lemon juice (2-3 lemons)
Salt and pepper to taste
2 medium to large tomatoes, cut into bite-sized pieces
1 large cucumber, cut into bite-sized pieces
1 small red onion, cut into bite-sized pieces
2 cups finely chopped parsley
2 tablespoons finely chopped mint
Directions
Wash and drain the bulgur wheat and place in a small bowl. Cover with boiling water and set aside for 15 minutes, allowing the grains to soften. (If you are using quinoa, cook the quinoa according to the package's instructions.) Drain the grains.
Whisk lemon juice, oil, salt, and pepper together, then stir into the grains.
Add remaining ingredients to the grain mixture and gently stir to combine.
Serve immediately or refrigerate.