---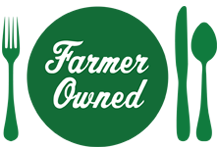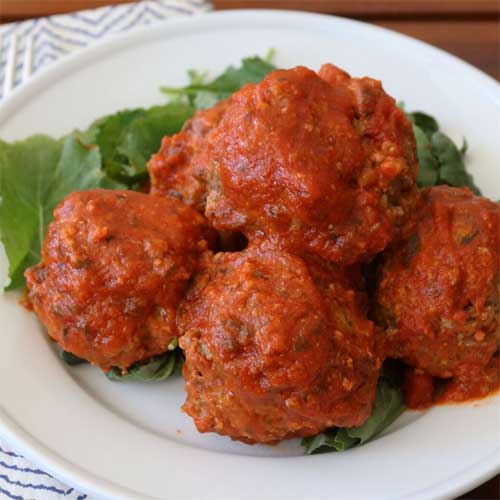 Prep Time
20 min

Cook Time
60 min

Ready In
1 hr 20 min

Servings
9
Ingredients
1 bag Riceland Boil-in-Bag Brown Rice, uncooked
1 lb. ground beef (at least 80% lean)
2 eggs, whisked
1/4 cup chopped onion
1/4 cup grated Parmesan cheese
1 teaspoon dried basil
1 teaspoon dried oregano
1 teaspoon salt
1/4 teaspoon garlic powder
1/4 teaspoon black pepper
1 jar (24-28-oz.) marinara sauce
Directions
Preheat oven to 350F.
Line an 8"x 8" covered baking dish with aluminum foil and spray with nonstick cooking spray.
In a large mixing bowl, gently combine the ground beef, rice, eggs, onion, cheese, basil, oregano, salt, garlic powder, and black pepper.
Roll into 9 large meatballs. Place meatballs in prepared baking dish.
Pour marinara mixture over meatballs in pan to coat evenly.
Cover meatballs and bake for 50-60 minutes, or until rice is tender and meatballs are completely cooked through.
Recipe Suggestion
Serve meatballs on top of greens, rice, or pasta.
More Riceland Recipes