---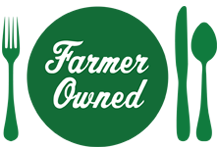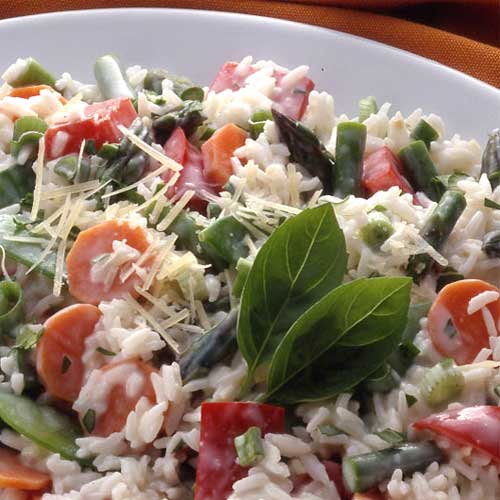 Prep Time
25 min

Cook Time


Ready In
35 min

Servings

Ingredients
1 Tbsp. vegetable oil
1 cup sliced carrots
1 cup asparagus pieces (1-inch pieces)
1 cup (4 oz.) fresh pea pods
1 cup red bell pepper chunks
1/4 cup sliced green onions
1 Tbsp. margarine or butter
2 Tbsp. flour
1 cup milk
1/2 cup chicken broth
1/4 cup chopped fresh basil or 2 tsp. dried basil leaves
1 cup freshly grated Parmesan cheese
3 cups hot, cooked Riceland Extra Long Grain Rice
Directions
Heat oil in large skillet over medium-high heat. Stir-fry carrots 1 minute. Add remaining vegetables; stir-fry 2-3 minutes or until tender-crisp. Remove vegetables from pan.
Melt margarine in skillet. Stir in flour until blended. Gradually stir in milk and chicken broth; cook until slightly thickened, stirring constantly.
Stir in vegetables, basil, cheese and rice; toss to coat. Serve immediately.
Recipe Suggestion
Substite cooked Riceland 100% Natural Brown Rice for a whole grain base.