---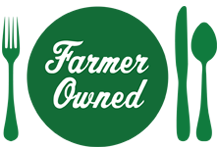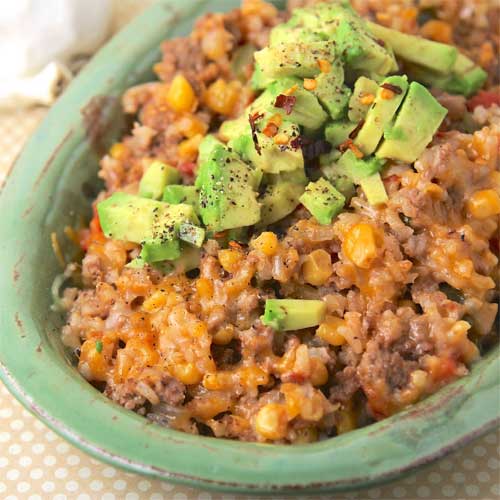 Prep Time
20 min

Cook Time


Ready In
30 min

Servings
4
Ingredients
2 bags Riceland Premium Boil-in-Bag Whole Grain Brown Rice
1 tablespoon olive oil
1/4 cup chicken broth
Small onion, chopped
Small green pepper, chopped
1 clove garlic, minced
1 pound ground beef
1 tablespoon cumin
1 (14.5-ounce) can diced tomatoes with juice
1 (15-ounce) can whole corn, drained
2 teaspoons salt
Shredded cheese, optional garnish
Diced avocado, optional garnish
Directions
Heat skillet with oil and broth to medium heat. Sauté onion, green pepper, and garlic until soft.
Add ground beef and cumin and cook thoroughly.
Add tomatoes and corn and simmer on low heat.
While beef mixture is simmering, boil the rice by adding 2 quarts of water into a large saucepan. Completely submerge 2 bags of Riceland Boil-in-Bag Brown Rice. Bring water to boil and boil uncovered for 10 minutes. Remove bag from water using fork or tongs and drain.
Cut open and empty cooked rice into skillet with beef mixture. Add salt and fully incorporate.
Serve and garnish with shredded cheese and diced avocados.
More Riceland Recipes