---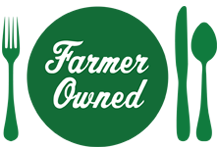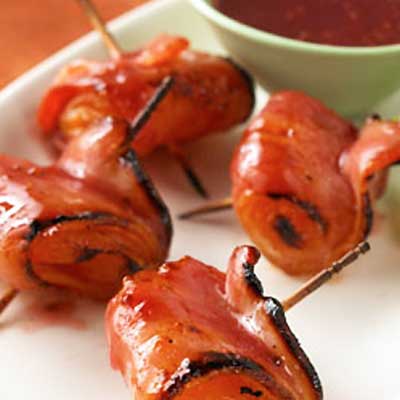 Prep Time
20 min

Cook Time
15 min

Ready In


Servings
24
Ingredients
2 teaspoons cornstarch mixed with 2 teaspoons water
3/4 teaspoon whole-grain mustard
1 1/2 teaspoons packed brown sugar
1/2 teaspoon ground nutmeg
12 slices maple-cured bacon, halved crosswise
24 dried apricots
1 1/2 cups Ocean Spray® 100% Juice Cranberry Juice Blend
Directions
Boil cranberry juice in medium saucepan over high heat until reduced to 1 cup. Whisk in cornstarch, brown sugar, mustard and nutmeg. Bring to a boil over medium heat and boil 1 minute until thickened. Cool to room temperature. Reserve 1/2 cup of the glaze.
Meanwhile, line rimmed baking sheet with foil; set wire rack over foil and spray with cooking spray. Wrap bacon halves around apricots and secure with wooden pick. Brush with glaze and place on wire rack.
Broil 3 to 7 minutes, or until bacon in browned, turning once. Serve warm with reserved glaze.