---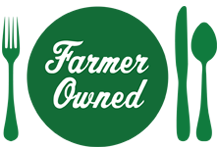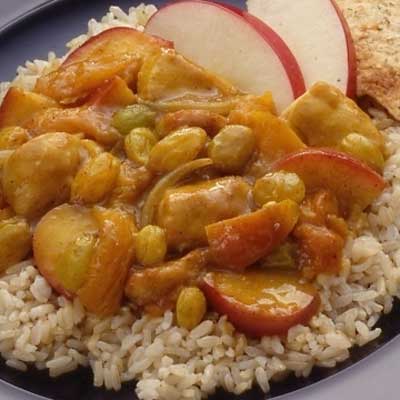 Prep Time
10 min

Cook Time


Ready In
30 min

Servings
4
Ingredients
2 Tbsp. vegetable oil
1 lb. boneless skinless chicken breasts, cut into bite-size pieces
1 medium onion, chopped
2 garlic cloves, minced
1/2 cup chopped apple
1/2 cup chopped dried apricots
1/3 cup golden raisins
1 can (14.5 oz.) chicken broth
1 Tbsp. curry powder
4 cups cooked Riceland Natural Brown Rice
Directions
In large skillet, heat oil over medium heat. Add chicken, onion and garlic. Stir-fry 5 minutes or until chicken is no longer pink. Remove chicken mixture from skillet.
Stir in apples, apricots, raisins, chicken broth and curry. Simmer 10-15 minutes or until fruit is tender and sauce thickens.
Stir in chicken mixture. Cook until thoroughly heated.
Serve over cooked rice.
More Riceland Recipes