---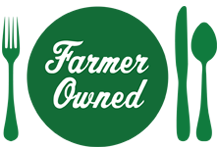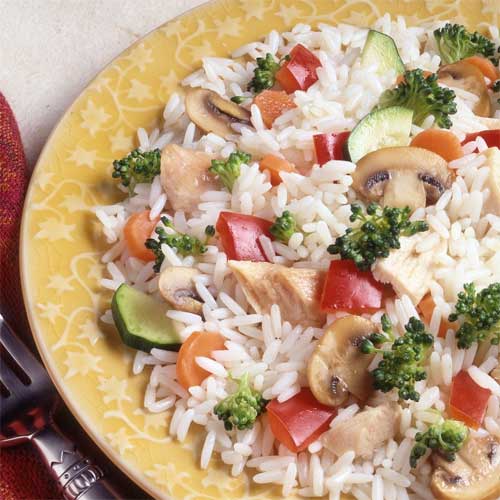 Prep Time
10 min

Cook Time


Ready In
40 min

Servings
4
Ingredients
1 Tbsp. butter or margarine
3/4 lb. boneless skinless chicken breasts, cut into thin strips
1 cup chopped onion
4 tsp. minced fresh garlic
2-1/4 cups chicken broth
1 cup uncooked Riceland Extra Long Grain Rice
1 tsp. dried basil leaves
3 cups frozen cauliflower/broccoli/carrot mixture
1 cup sliced fresh mushrooms
1 cup grated fresh Parmesan cheese
Directions
In large nonstick skillet, melt butter. Add chicken. Cook and stir over medium-high heat 8-10 minutes or until lightly browned.
Add onion and garlic; cook and stir 3-5 minutes or until onion is tender. Stir in broth, rice and basil; bring to a rolling boil over high heat. Reduce heat to simmer (low boil); cover and cook 10 minutes.
Sprinkle frozen vegetables and sliced mushrooms over rice mixture. Cook and cover 7-8 minutes or until frozen vegetables are heated through. Stir in Parmesan cheese until mixture is smooth.
More Riceland Recipes