---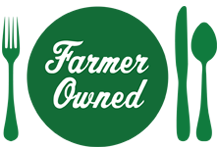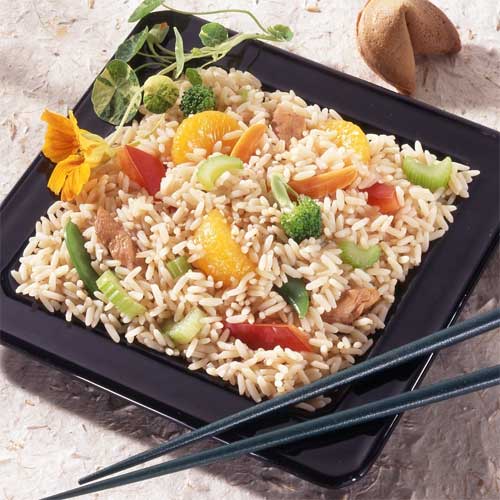 Prep Time
30 min

Cook Time
15 min

Ready In
45 min

Servings
4
Ingredients
3/4 lb. boneless skinless chicken breasts, cut into bite-size pieces
1/4 cup plus 2 Tbsp. Oriental stir-fry sauce, divided*
1 pkg. (10 oz.) frozen stir-fry vegetables, thawed
2 Tbsp. sesame or vegetable oil
3 cups cooked Riceland Extra Long Grain Rice or Gold Parboiled Rice
1 can (11 oz.) mandarin oranges, drained
2 Tbsp. soy sauce
1 Tbsp. sesame seeds
1/2 tsp. ground ginger
OPTIONAL HOMEMADE SAUCE*
1 tsp. vinegar
1 tsp. minced fresh garlic,
2 Tbsp. soy sauce
2 Tbsp. honey
Directions
OPTIONAL HOMEMADE SAUCE
Mix together all ingredients.
MANDARIN STIR-FRY
In bowl, combine chicken with 1/4 cup Oriental stir-fry sauce. Refrigerate 15 minutes.
In separate bowl, marinate vegetables in remaining 2 Tbsp. sauce.
In skillet, heat oil over medium-high heat; stir-fry chicken 7-10 minutes. Add vegetables; stir-fry additional 5 minutes. Stir in remaining ingredients.
Serve warm or refrigerate and serve chilled.