---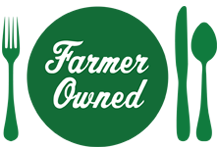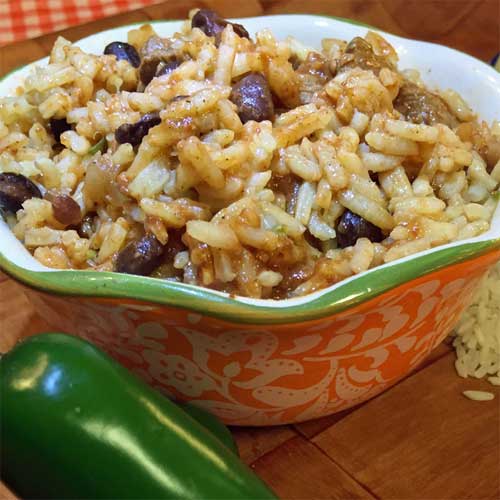 Prep Time
15 min

Cook Time


Ready In
1 hr 15 min

Servings
4
Ingredients
RICE
1 cup uncooked Riceland Extra Long Grain Rice
2 cups beef broth
1/2 to 1 jalapeno pepper, seeds and veins removed, finely chopped
CHILI
2 Tbsp. vegetable oil, divided
1 lb. boneless beef sirloin steak, cut into 3/4-inch cubes
1 cup chopped onion
1 cup chopped red bell pepper
2 tsp. minced fresh garlic
2 Tbsp. chili powder
1 tsp. ground cumin
1 tsp. dried oregano leaves
1 1/2 cups beef broth
1 can (8 oz.) tomato sauce
1 can (15 oz.) black beans, rinsed and drained
1/2 tsp. salt
Shredded Cheddar cheese, sour cream, chopped green onions
Directions
In medium saucepan, combine rice, beef broth and jalapeno pepper. Stir lightly; bring to a rolling boil and reduce heat to simmer (low boil). Cover with tight-fitting lid and simmer 15 minutes. Remove from heat; keep warm.
In large saucepan, heat 1 Tbsp. oil over medium-high heat. In 2 batches, add steak and cook until browned, about 5 minutes, stirring occasionally. Remove to plate or bowl; set aside.
Add remaining 1 Tbsp. oil to saucepan and heat over medium heat. Add onion, bell pepper and garlic. Cook and stir about 5 minutes or until onion is tender. Return steak to saucepan. Add chili powder, cumin and oregano. Cook and stir 1 minute.
Add beef broth and tomato sauce; mix well. Bring to a boil; reduce heat to simmer. Cover and simmer 15 minutes. Add black beans and salt; cook and stir until heated through.
Spoon rice mixture into individual serving bowls.
Top with chili and serve with shredded cheese, sour cream and chopped green onions.