---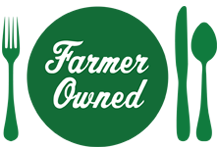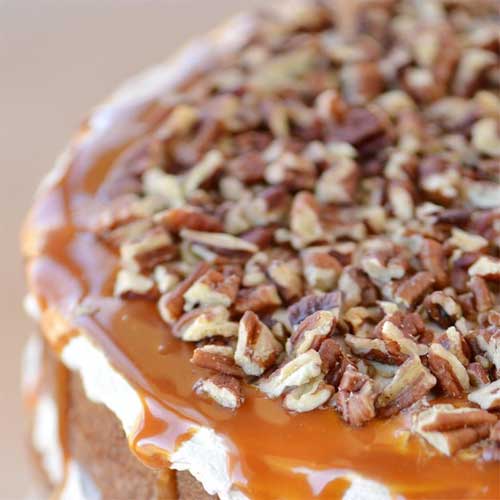 Prep Time
30 min

Cook Time
35 min

Ready In


Servings
12
Ingredients
CARROT CAKE
1/2 cup butter, softened
2 1/2 cups granulated sugar
5 eggs
3/4 cup MUSSELMAN'S® Apple Butter
1/4 cup vegetable oil
1/2 cup sour cream
3 1/2 cups flour
2 teaspoons baking soda
1/2 teaspoon baking powder
1 teaspoon salt
3 teaspoons cinnamon
1 teaspoon nutmeg
3 cups carrots, grated (about 5 medium carrots)
1/2 cup caramel ice cream topping
1 1/2 cups chopped pecans
FROSTING
1 8-ounce package cream cheese, softened
2 cups powdered sugar
3/4 cup MUSSELMAN'S® Apple Butter
2 teaspoons vanilla extract
1 16-ounce container whipped topping, thawed
Directions
CARROT CAKE
Preheat oven to 325° F. Grease and flour three 9 inch cake pans. Line the bottom with a circle of parchment paper. Set aside.
Cream together butter and sugar. Beat in eggs, one at a time.
In a small bowl, combine apple butter, vegetable oil and sour cream.
In separate bowl, combine flour, baking soda, baking powder, salt, cinnamon and nutmeg.
Alternately add apple butter mixture and dry ingredients to the creamed butter and sugar. Mix well. Stir in grated carrots.
Divide the batter between the prepared cake pans. Bake at 325° for 35-40 minutes, until a toothpick inserted in the center of the cake comes out clean.
Allow cakes to cool for 30 minutes in the pans, on a wire rack. Carefully remove the cakes from the pans, peel off the parchment circles and cool completely on wire racks. Once cool, use a serrated knife to cut off the round tops.
FROSTING
Beat the cream cheese until smooth. Mix in the powdered sugar. Beat in the apple butter and vanilla. Gently stir in the whipped topping.
Spread about 2 1/2 cups of frosting on the bottom layer of the cake. Add the middle and top layers, frosting each with about 2 1/2 cups of the frosting.
Pour caramel ice cream topping around the edges of the top layer, allowing it to drizzle down the sides.
Finish by sprinkling chopped pecans over the top of the cake.
More Musselman's Recipes