---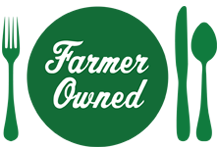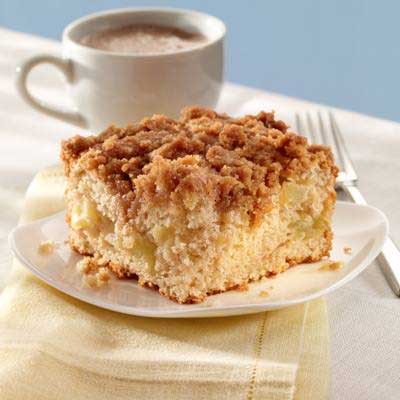 Prep Time
30 min

Cook Time


Ready In
1 hr

Servings
9
Ingredients
COFFEE CAKE
1 1/4 cups all-purpose flour
1/2 cup sugar
1/4 cup sour cream
1/4 cup Land O Lakes® Cinnamon Sugar Butter Spread
1/3 cup milk
2 Land O Lakes® Eggs, slightly beaten
2 teaspoons baking powder
1/2 teaspoon salt
1 medium (1 cup) tart cooking apple, peeled, cored, chopped
TOPPING
1/3 cup all-purpose flour
1/3 cup firmly packed brown sugar
1/4 cup Land O Lakes® Cinnamon Sugar Butter Spread
Directions
Heat oven to 375°F.
Combine all coffee cake ingredients except apple in bowl; stir just until moistened. Stir in apple.
Spread batter into greased 8- or 9-inch square baking pan.
Combine 1/3 cup flour and brown sugar in bowl; cut in 1/4 cup Cinnamon Sugar Butter Spread until mixture resembles coarse crumbs. Sprinkle over coffee cake batter.
Bake 28-32 minutes or until toothpick inserted in center comes out clean. Cool completely.