---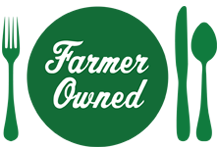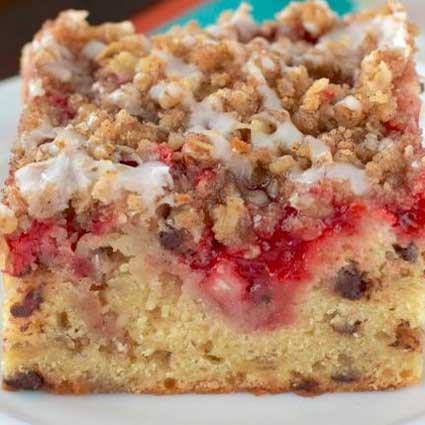 Prep Time
20 min

Cook Time
40 min

Ready In


Servings
24
Ingredients
COFFEE CAKE
1 8-ounce package cream cheese, softened
1/2 cup butter, softened
3/4 cup brown sugar
1/2 cup sugar
2 eggs
1 cup smashed bananas
2 teaspoons vanilla extract
2 1/4 cups flour
1 1/2 teaspoons baking powder
1 teaspoon baking soda
1/2 teaspoon salt
1 cup LUCKY LEAF® Premium Strawberry Fruit Filling & Topping
TOPPING
1/4 cup quick oats
1/4 cup flour
1 teaspoon cinnamon
1/4 cup brown sugar
1/4 cup finely chopped walnuts
2 Tablespoons butter, melted
Directions
Beat the cream cheese, butter, and sugars until creamy. Add the eggs, banana, and vanilla and beat again.
Stir together the flour, baking powder, baking soda, and salt. Slowly beat into the creamed mixture. Spread in a greased 9x13 pan.
Drop the pie filling by spoonful over the top of the batter. Swirl gently with a butter knife.
Mix together all the crumble topping until it resembles wet sand. Sprinkle over the top of the cake. Bake at 350 degrees for 40-42 minutes. Remove and cool.
Stir together 1/2 cup powdered sugar and 2 teaspoons water to make a glaze. Drizzle over the top of the cooled cake. Let set. Cut into 24 squares. Store in a sealed container.
More Lucky Leaf Recipes