---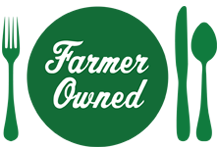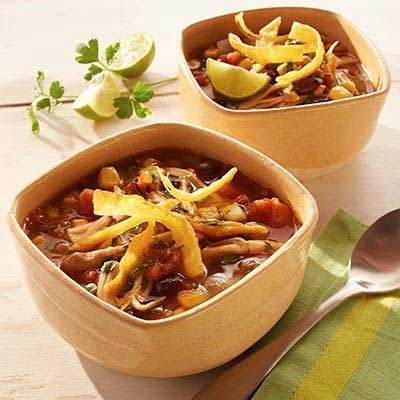 Prep Time
20 min

Cook Time


Ready In
2 hrs 20 min

Servings
6
Ingredients
CHICKEN
1 teaspoon chili powder
1/2 teaspoon ground cumin
1/4 teaspoon garlic salt
1/4 teaspoon ground red pepper (cayenne)
1/8 teaspoon salt
1 (28-ounce) package boneless skinless chicken thighs
SOUP
2 tablespoons Land O Lakes® Butter
1 small (1/2 cup)onion, chopped
2 (10-ounce) cans diced tomatoes with green chiles
1 (15-ounce) can black beans, drained, rinsed
1 cup frozen corn kernels
1 (14.5-ounce) can chicken broth
1 teaspoon chili powder
1/2 teaspoon ground cumin
TOPPINGS
Tortilla strips
Sour cream, if desired
Chopped fresh cilantro leaves, if desired
Lime wedges, if desired
Directions
Combine all chicken ingredients except chicken in bowl; rub over chicken thighs.
Melt butter in 12-inch skillet until sizzling. Add chicken thighs; cook over medium heat 4-6 minutes, turning once, or until browned.
Place chicken thighs into bottom of slow cooker. Add all remaining soup ingredients.
Cover; cook on Low heat setting 4-5 hours or High heat setting 2-3 hours or until chicken pulls apart easily with a fork.
Remove chicken from slow cooker with slotted spoon. Shred using 2 forks. Return shredded chicken to slow cooker; stir.
Ladle soup into bowls. Sprinkle with tortilla strips. Serve with sour cream, cilantro and lime wedges, if desired.