---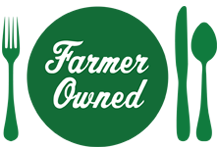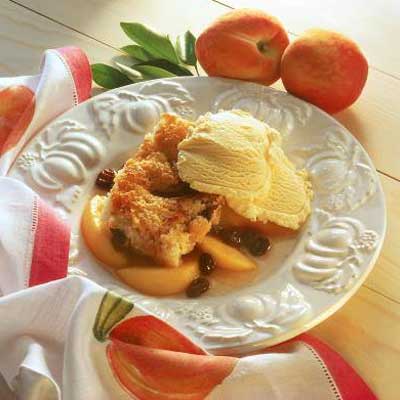 Prep Time
10 min

Cook Time
45 min

Ready In
55 min

Servings
6
Ingredients
1-1/4 cups sugar, divided
1 cup all-purpose flour
1-1/2 teaspoons baking powder
1/4 teaspoon salt
1 cup milk
1/2 cup butter or margarine, melted
2 cups peeled peach slices, fresh, frozen or canned
1 cup Sun-Maid Natural Raisins
1 teaspoon cinnamon
1/4 teaspoon nutmeg
1/4 teaspoon allspice
Directions
Heat oven to 350° F.
Grease a 9-inch square pan.
In a large bowl, combine 1 cup sugar, flour, baking powder and salt; mix well.
Blend in milk and butter.
Pour batter into greased pan.
Combine peaches, raisins, remaining 1/4 cup sugar, cinnamon, nutmeg and allspice; toss and coat evenly.
Spoon peach mixture evenly over batter.
Bake for 45 minutes or until lightly browned.
Serve warm or at room temperature with ice cream, if desired.
More Sun-Maid Recipes