---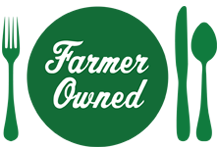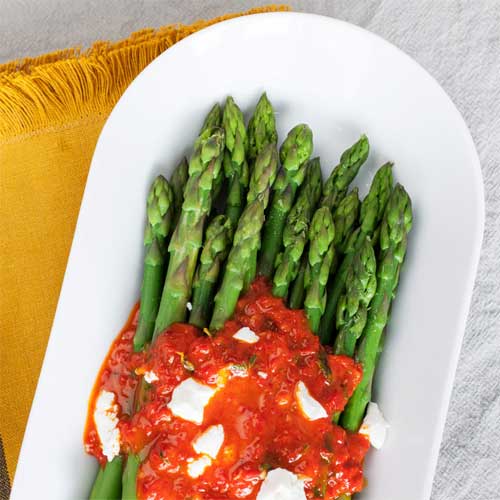 Prep Time
20 min

Cook Time


Ready In
20 min

Servings
4
Ingredients
2 roasted red bell peppers
2 garlic cloves, chopped
2 tablespoons fresh oregano
2 teaspoons fresh lemon juice
1/2 teaspoon salt
1/3 cup olive oil
1 lb. fresh asparagus
1/2 cup (2 oz.) crumbled soft goat cheese
Directions
For the red pepper dressing, in a blender combine bell peppers, garlic, oregano, lemon juice, and salt. Cover and blend until smooth. While blender is running, add olive oil in a steady stream. Set aside.
Break off tough ends of asparagus and discard. Use a vegetable peeler and peel asparagus from just below the flowering top to the end, if desired.
Fill a skillet with water and bring to a boil over high heat; then add the asparagus. Cook for 5 minutes or until tender. Drain and run the asparagus under cold water to stop the cooking process.
Arrange the asparagus on a platter or divide equally among 4 plates.
Drizzle each serving with about 1/4 cup dressing and sprinkle with goat cheese.
Recipe Tip
Pepper dressing can be prepared up to 24 hours ahead of time. Cover, refrigerate, then warm to room temperature before serving.