---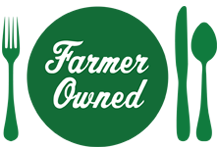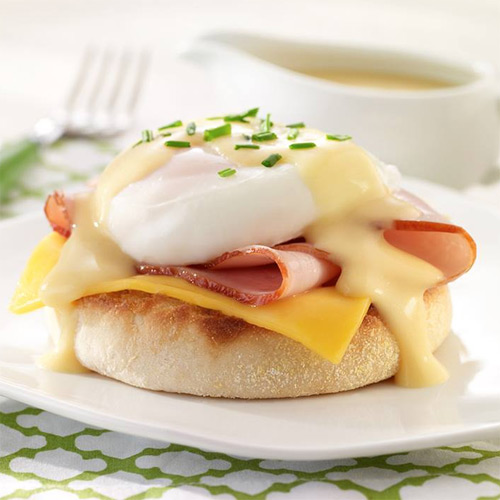 Prep Time
30 min

Cook Time


Ready In
35 min

Servings
6
Ingredients
SAUCE
1 (9-ounce) package hollandaise sauce mix
1 cup milk
1/4 cup Land O Lakes® Butter
EGGS
6 (1-ounce) slices deli ham or Canadian bacon
3 tablespoons Land O Lakes® Butter, softened
3 English muffins, split, toasted
6 (3/4-ounce) slices Land O Lakes® Deli American
Chopped fresh chives, if desired
Pepper , if desired
Directions
Prepare hollandaise sauce according to package directions, using milk and butter. Cover; keep warm. Set aside.
Pour water into deep 12-inch skillet to 3 inches in depth. Bring water to a gentle boil over medium heat. Break 1 egg at a time into custard cup or small shallow bowl. Hold bowl close to water; slip egg into water. Repeat with remaining eggs.
Cook 4-5 minutes or until whites are completely set and yolks begin to thicken but are not hard. Carefully remove eggs from water with slotted spoon.
Place ham into 10-inch skillet; cook over medium heat, turning occasionally, 2-3 minutes or until heated through.
Spread 1 teaspoon butter onto cut-sides of each muffin. Place bottom half of muffins onto serving plates; top each with 1 slice cheese, 1 slice ham and 1 cooked egg. Spoon 2 tablespoons hollandaise sauce over egg. Garnish with chopped chives and pepper, if desired. Serve immediately.
Recipe Tip
Gently dab cooked eggs with paper towel to remove any excess water.
More Land O' Lakes Recipes