---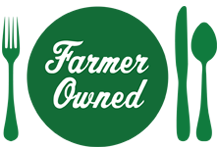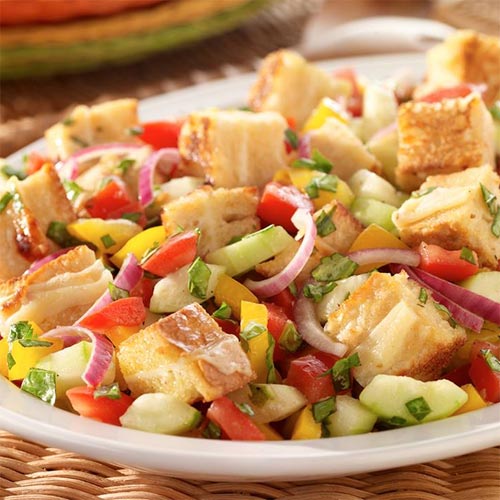 Prep Time
25 min

Cook Time


Ready In
25 min

Servings
8
Ingredients
BREAD
4 (1/2-inch) slices sourdough bread
4 (3/4-ounce) slices Land O Lakes® 4 Cheese Italian Blend
DRESSING
6 tablespoons olive oil
3 tablespoons white wine vinegar
1 teaspoon finely chopped fresh garlic
1/2 teaspoon Dijon mustard
1/4 teaspoon pepper
SALAD
3 to 4 medium (2 1/2 cups) tomatoes, chopped
1 large (1 1/4 cups) yellow bell pepper, chopped
1 medium (1 1/4 cups) cucumber, peeled, seeded, chopped
1 small (1/2 cup) red onion, thinly sliced
1/2 cup fresh basil leaves, chopped
1 teaspoon salt
Directions
Heat broiler.
Place 2 slices bread onto ungreased baking sheet. Top each with 2 slices cheese and remaining bread slices. Broil 5 to 6 inches from heat, turning once, 4-8 minutes or until golden brown on both sides. Transfer to cooling rack; cool completely. Cut into 1-inch cubes.
Combine all dressing ingredients in small bowl; beat with whisk until well mixed. Set aside.
Place all salad ingredients in large bowl. Add dressing; toss to combine.
Just before serving, add bread cubes to salad; toss to combine.
More Land O' Lakes Recipes