---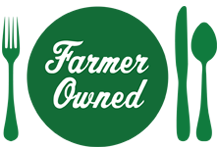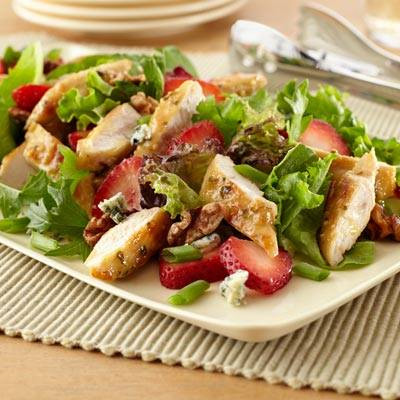 Prep Time
10 min

Cook Time


Ready In
20 min

Servings
4
Ingredients
1/4 cup Land O Lakes® Butter
1 1/2 teaspoon finely chopped fresh garlic
1/2 teaspoon dried parsley flakes
1 (14-ounce) package boneless skinless chicken tenders
1 cup walnuts, halved
1 (5-ounce) package spring mix salad greens
1 tablespoon olive oil
1/8 teaspoon pepper
2 cups sliced fresh strawberries, stems removed
1/4 cup green onions, cut diagonally
1/2 cup blue or feta cheese crumbles
Directions
Melt butter in 12-inch skillet over medium heat until sizzling. Add garlic and parsley; sauté 1 minute. Add chicken; cook, stirring often, 5-7 minutes or until golden brown and cooked through. Remove from pan. Cut chicken into 1-inch strips; keep warm.
Place walnuts into same skillet; cook, stirring occasionally, 3-4 minutes or until toasted.
Toss greens with olive oil and pepper in serving bowl. Add toasted walnuts, strawberries and green onions; toss lightly. Place onto individual serving plates.
Sprinkle each with cheese crumbles; top with chicken strips.
More Land O' Lakes Recipes