---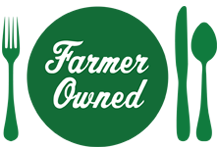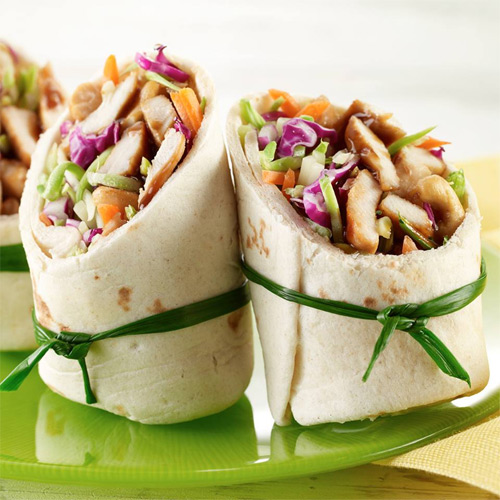 Prep Time
10 min

Cook Time


Ready In
20 min

Servings
4
Ingredients
SLAW
1 cup shredded purple cabbage
1/2 cup shredded carrots
1/2 cup cashews
3 (1/4 cup)green onions, diagonally cut into 1-inch pieces
TERIYAKI GLAZE
1 tablespoon mirin
1 tablespoon seasoned rice vinegar
1 tablespoon soy sauce
1 tablespoon hoisin sauce
1 teaspoon firmly packed brown sugar
1/2 teaspoon finely chopped fresh garlic
1/4 teaspoon freshly grated ginger root
CHICKEN
1 pound boneless skinless chicken breasts, cut into strips
2 tablespoons Land O Lakes® Butter
4 (10-inch) flour tortillas, warmed
Directions
Combine all slaw ingredients in bowl; set aside.
Combine all teriyaki glaze ingredients in 1 1/2-quart saucepan; cook over medium heat 4-5 minutes or until liquid is reduced to thick paste. Set aside.
Melt butter in 10-inch nonstick skillet over medium-low heat until sizzling. Add chicken; cook, stirring occasionally, 5-7 minutes or until chicken is no longer pink in center. Stir teriyaki glaze into chicken until well coated.
Place 1/4 glazed chicken onto each tortilla; top with 1/4 slaw mixture. Fold 2 opposite sides of tortilla over filling. Starting at open end, roll up tightly to enclose filling.
Recipe Tip
Mirin is a condiment made from rice, often found in Japanese recipes. It adds sweetness and flavor. Mirin can be found in the Asian or gourmet section of large supermarkets as well as Asian markets.
More Land O' Lakes Recipes