---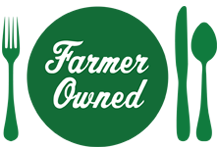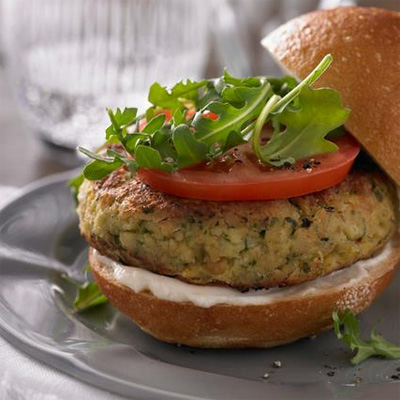 Prep Time
25 min

Cook Time


Ready In
25 min

Servings
4
Ingredients
3 tablespoons olive oil
1/2 cup chopped onion
2 teaspoons minced garlic
1-3/4 cups (15-ounce can) garbanzo beans, drained and rinsed
1/2 cup Darigold Sour Cream
1/2 cup breadcrumbs
3 tablespoons chopped fresh cilantro
1 egg
2 teaspoons grated lemon peel
1 teaspoon ground cumin
1/2 teaspoon red pepper flakes
Kosher salt
Directions
In a small saute pan, heat 1 tablespoon olive oil over medium heat; add onion and garlic and cook until softened; remove from heat and set aside.
Put garbanzo beans into the bowl of a food processor and pulse several times until finely chopped; transfer to a bowl. Add softened onions and garlic, sour cream, breadcrumbs, cilantro, egg, lemon peel, cumin, red pepper flakes and salt and combine evenly. Shape into four patties.
Heat remaining 2 tablespoons olive oil in a skillet; add burgers and cook until golden brown; flip and cook the other side until golden brown and heated through.
Recipe Tip
Serve on baby arugula tossed with your favorite vinaigrette dressing or top with tomato and aged white cheddar slices on your favorite toasted bun or bread.