---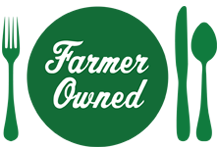 Prep Time
10 min

Cook Time


Ready In
10 min + Thawing

Servings
8
Ingredients
7 cups Ocean Spray® Blueberry Juice Cocktail
1/2 cup loosely packed fresh mint leaves, washed
1 12-ounce can frozen lemonade concentrate, thawed
Fresh blueberries, for garnish
Directions
Combine 1/2 cup of the blueberry juice cocktail with the mint leaves in large (at least 2-quart) nonmetal pitcher or container.
Crush the mint leaves against the side and bottom of the container with a wooden spoon.
Let stand 5 minutes.
Stir in remaining juice cocktail and the lemonade concentrate.
Pour into glasses over ice. Garnish with extra mint leaves, and blueberries, if desired.