---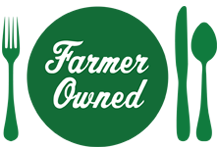 Prep Time
15 min

Cook Time


Ready In
2 hrs 15 min

Servings
10
Ingredients
1 pint vanilla ice cream
1/4 cup Welch's Strawberry Spread
20 graham crackers (or favorite ice cream sandwich cookie)
Optional Decorations: chopped peanuts, toasted coconut, and pink sprinkles
Directions
Let the pint of ice cream sit on the counter for 30 minutes, or until very soft. Add Welch's Strawberry Spread and using a long knife or handle of a wooden spoon swirl twice to combine. Cover and refreeze ice cream, about 2 hours.
To assemble, pour each of the optional decorations into a bowl. To make the ice cream sandwiches, scoop some ice cream and place between two graham crackers. Press down firmly to secure the cookies being careful not to break them.
To decorate, roll the edges of the ice cream sandwiches through your favorite decorations.
Enjoy immediately or wrap in plastic wrap and freeze for up to two weeks.