---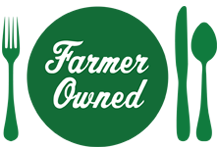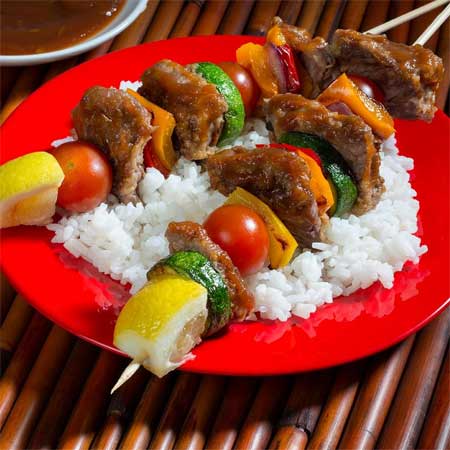 Prep Time
10 min

Cook Time
10 min

Ready In
2 hrs 20 min

Servings
6
Ingredients
MARINADE
1/3 cup tomato juice
1/2 cup MUSSELMAN'S® Apple Butter
3 Tablespoons MUSSELMAN'S® Distilled White Vinegar
1 clove garlic, minced
1 teaspoon dried Italian seasoning
1/4 teaspoon salt
1/8 teaspoon cayenne pepper (1/4 tsp. can be used for added flavor)
2 Tablespoons Bourbon (optional)
KABOBS
2 pounds beef cubes
4 cups vegetables, cubed (onions, peppers, squash, tomatoes, etc)
8 skewers, metal or wood
Directions
MARINADE
Mix tomato juice, apple butter, vinegar, garlic, seasonings and bourbon in a medium bowl. (Reserve 1/4 cup of this marinade to baste with later)
KABOBS
Make sure beef is in small cubes (approx 1 1/2 inches). Add the beef to the marinade and set covered bowl in the refrigerator. (2 hours to overnight)
Cut vegetables into similar size cubes.
Alternate vegetables and beef on the skewers. Make sure they are not too tight to each other, so the meat will cook through. Leave room on both ends of the skewers to be able to handle them when hot. (discard excess marinade)
Pre-heat grill to med-high approximately 400°F. Lightly oil the griddle or grill surface to prevent sticking.
Cook kabobs for 10 minutes, or to desired doneness of beef. Baste frequently with the reserved 1/4 cup of marinade during the last 5 minutes of cooking.
More Musselman's Recipes