---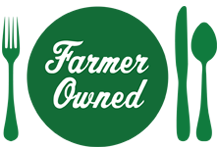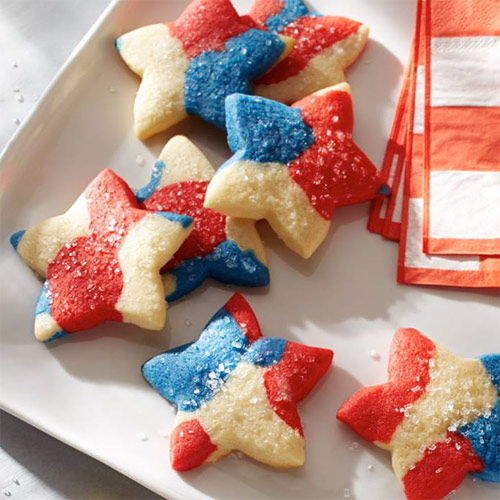 Prep Time
45 min

Cook Time


Ready In
3 hrs 20 min

Servings
60
Ingredients
1 cup Land O Lakes® Butter, softened
1 cup sugar
2 tablespoons milk
1 1/2 teaspoons almond extract
2 1/2 cups all-purpose flour
1 teaspoon baking powder
1/2 teaspoon salt
Sanding sugar
Red and blue gel food color, as desired
Directions
Combine butter and sugar in bowl; beat at medium speed until creamy.
Add egg, milk and almond extract; continue beating until well mixed.
Add flour and baking powder; beat at low speed until well mixed.
Divide dough into thirds; place each portion into separate bowls.
Tint 1 portion with red food color and 1 portion with blue food color to desired shade.
Shape each dough into ball; flatten each ball to 1/2-inch thickness.
Wrap each in plastic food wrap; refrigerate 2-3 hours or until firm.
Heat oven to 400°F.
Working with half of each dough color (keeping remaining dough refrigerated), drop tablespoon-size pieces of dough from each color onto well-floured surface in random pattern with dough pieces touching. Roll out dough to 1/4-inch thickness, forming marbled design. Cut with 2 1/2-inch star-shaped cookie cutter.
Place cookies, 1 inch apart, onto ungreased cookie sheets. Sprinkle with sanding sugar.
Bake 6-8 minutes or until cookies are lightly browned. Cool 1 minute on cookie sheet; remove to cooling rack.
More Land O' Lakes Recipes