---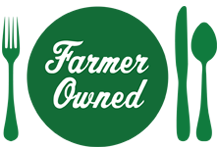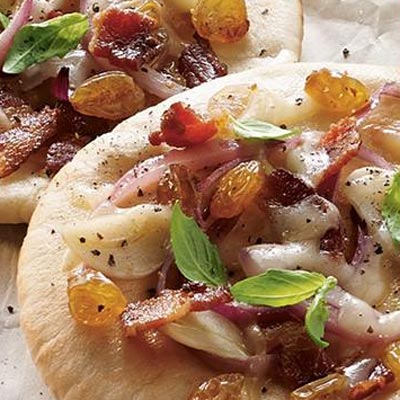 Prep Time
20 min

Cook Time


Ready In
20 min

Servings
12
Ingredients
12 mini pita loaves
1 tablespoon extra-virgin olive oil
2 tablespoons extra-virgin olive oil
1/2 cup thinly sliced red onion
4 garlic cloves, peeled, thinly sliced
1/2 cup cooked crumbled bacon, 4 thick cut slices
1/3 cup Sun-Maid Golden Raisins
3/4 cup (3-ounces) shredded Fontina cheese
1/4 cup sliced fresh basil leaves
Directions
Place pita loaves on cookie sheet; brush with 1 tablespoon olive oil; set aside.
Meanwhile, place 2 tablespoons olive oil in medium size skillet.
Add red onion and garlic cloves.
Cook over medium heat, stirring occasionally, until onion and garlic are softened (6 to 7 minutes).
Add crumbled bacon and golden raisins. Continue cooking, stirring occasionally, until raisins plump slightly and mixture is heated through (4 to 5 minutes).
Place about 1 tablespoon raisin mixture on top of each pita loaf.
Sprinkle each loaf with about 1 tablespoon shredded cheese.
Heat broiler.
Place cookie sheet under broiler and heat for 45 to 60 seconds or until cheese is bubbly.
Remove from oven and sprinkle with basil leaves. Serve immediately.
More Sun-Maid Recipes