---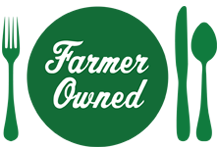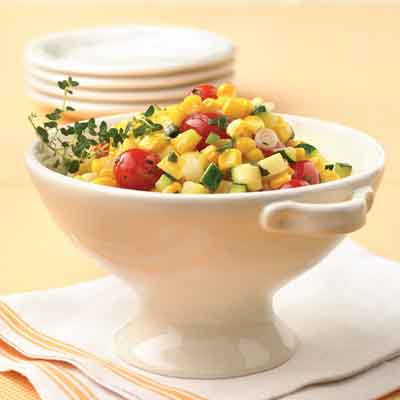 Prep Time
20 min

Cook Time


Ready In
35 min

Servings
8
Ingredients
1 Half Stick (1/4 cup) Land O Lakes® Butter
1 medium (1/2 cup) onion, chopped
1/4 cup sliced green onions
2 teaspoons finely chopped fresh garlic
4 medium ears (2 cups) fresh corn, husks removed, cleaned, kernels cut off cobs
1 small (1 1/4 cups) zucchini, cut into 1/4-inch pieces
1 small (1 1/4 cups) yellow summer squash, cut into 1/4-inch pieces
1 cup grape tomatoes
1/4 cup chopped fresh herbs (basil, cilantro, oregano, thyme, etc.)
3/4 teaspoon salt
1/2 teaspoon fresh ground or coarse ground pepper
Directions
Melt butter in 12-inch skillet until sizzling; add onion, green onions and garlic. Cook over medium-high heat 3-4 minutes or until tender.
Add corn, zucchini and squash; continue cooking, stirring frequently, 8-10 minutes or until vegetables are tender.
Add tomatoes; continue cooking 2 minutes. Add herbs, salt and pepper; stir.
Serve hot or at room temperature.
Recipe Tip
For a fresh meatless main dish, stir in 1 cup canned black or red kidney beans. Sprinkle with 1 cup shredded Monterey Jack or Cheddar cheese.
More Land O' Lakes Recipes