---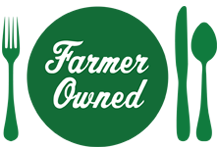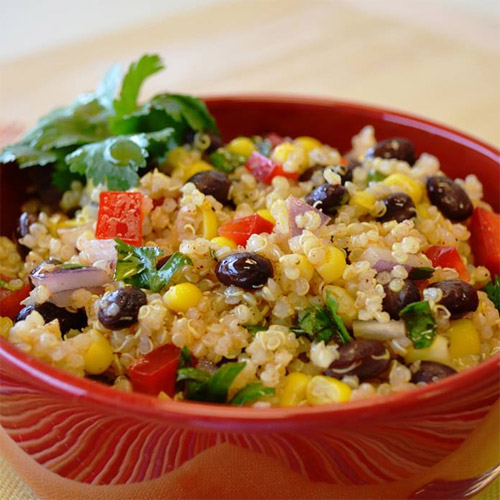 Prep Time
15 min

Cook Time


Ready In
1 hr 10 min

Servings
6
Ingredients
QUINOA
1 tablespoon Land O Lakes® Butter
3/4 cup uncooked quinoa
1 1/2 cups vegetable broth
DRESSING
1/4 to 1/3 cup chopped fresh cilantro leaves
1/4 cup vegetable oil
1/4 cup lime juice
1 teaspoon finely chopped fresh garlic
1/2 teaspoon chili powder
1/2 teaspoon ground cumin
Salt, if desired
Pepper, if desired
VEGETABLES
1 cup frozen whole kernel corn*
1/2 cup red onion, chopped
1 small (1/2 cup)red bell pepper, chopped
1 (15-ounce) can black beans, drained, rinsed
1 teaspoon finely chopped fresh garlic Cilantro leaves, if desired
*Substitute fresh cooked corn kernels or canned corn.
Directions
Melt butter over medium-high heat until sizzling. Add quinoa; stir to coat. Continue cooking 3-5 minutes or until quinoa is lightly browned.
Add vegetable broth; continue cooking until mixture comes to a boil. Cover; reduce heat to low. Cook 20 minutes. Fluff with fork; set aside.
Whisk all dressing ingredients in bowl until combined.
Combine cooked quinoa, vegetables and dressing in large serving bowl, toss lightly. Refrigerate at least 30 minutes to blend flavors.
Garnish with fresh cilantro leaves, if desired.
More Land O' Lakes Recipes