---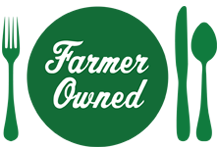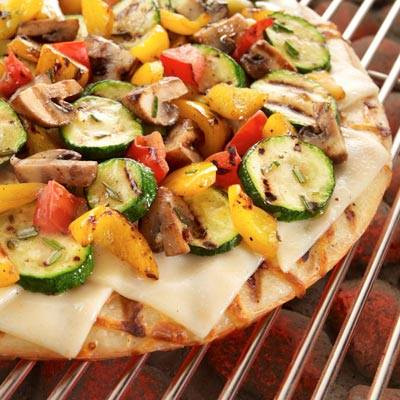 Prep Time
20 min

Cook Time


Ready In
35 min

Servings
8
Ingredients
1/3 cup olive oil
1 tablespoon chopped fresh rosemary sprigs
2 teaspoons finely chopped fresh garlic
1 teaspoon salt
1/2 teaspoon pepper
1 large (1 1/2 cups) yellow bell pepper, chopped
1 medium (1 1/2 cups) zucchini, cut diagonally into 1/4-inch slices
1 (8-ounce) package cremini mushrooms, quartered
1 Roma tomato, coarsely chopped
1 (12-inch) thin prepared pizza crust
6 (3/4-ounce) slices Land O Lakes® 4 Cheese Italian Blend
Chopped fresh basil, if desired
Directions
Heat gas grill to medium-high or charcoal grill until coals are ash white.
Combine olive oil, rosemary, garlic, salt and pepper in bowl. Reserve 3 tablespoons oil mixture in another bowl; set aside.
Add bell pepper, zucchini, mushrooms and tomato to oil mixture in large bowl; toss to coat. Place into grill basket; grill, stirring occasionally, 8-10 minutes or until vegetables are tender. Keep warm.
Turn gas grill to low or move coals to 1 side in charcoal grill.
Brush both sides of pizza crust with 1 1/2 tablespoons reserved oil mixture.
Place pizza crust onto grill (opposite heat on charcoal grill), top-side down. Grill 2-3 minutes or until light golden brown. Turn crust over; immediately place cheese onto crust, covering crust. Close lid; grill 6-10 minutes or until bottom of crust is golden brown and cheese is beginning to melt.
Spread grilled vegetables over cheese on pizza; remove from grill. Top with basil, if desired.
Cut into 8 pieces; serve immediately.
Recipe Tip
If you don't have a grill basket, use a foil packet.
More Land O' Lakes Recipes