---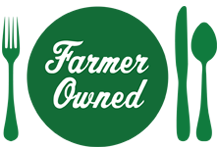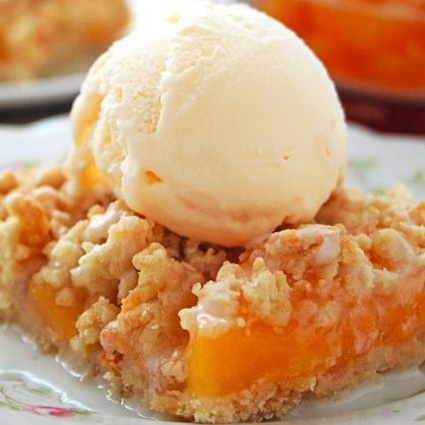 Prep Time
10 min

Cook Time
23 min

Ready In
53 min

Servings
9
Ingredients
CRUST AND TOPPING
1/2 cup unsalted butter, melted and cooled
1/2 cup granulated sugar
1 1/5 cups all purpose flour
1/2 teaspoon baking soda
1/2 teaspoon baking powder
1/4 teaspoon salt
FILLING
1 cup LUCKY LEAF® Premium Peach Fruit Filling & Topping
GLAZE
1/2 cup powdered sugar, sifted
2 teaspoons whipping cream
ice cream
Directions
Preheat oven to 375°F. Grease a square 8" baking pan or line with parchment paper. Set aside.
In a medium mixing bowl, whisk together flour, sugar, baking soda, baking powder and salt.
Add melted/cooled butter and stir in with a fork. Reserve 3/4 cup of the mixture for crumb topping. Set aside.
Press the remaining mixture into the bottom of the prepared pan. Layer peach filling over crust. Stir reserved topping mixture with a fork until it resembles coarse crumbs. Sprinkle over the peach filling.
Bake for 20-23 minutes.
In the meantime, make glaze by whisking sifted powdered sugar with cream until drizzling consistency. Add more cream if needed.
When done baking, cool bars to room temperature in pan. When cool, cut and serve drizzled with glaze and scoops of ice cream.
More Lucky Leaf Recipes