---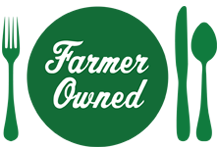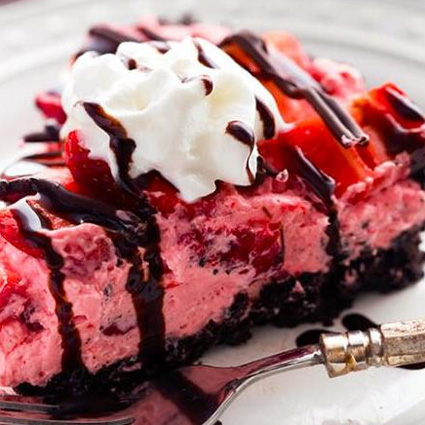 Prep Time
15 min

Cook Time
25 min

Ready In
2 hrs 40 min

Servings
12
Ingredients
24 chocolate sandwich cookies
5 Tablespoons butter, melted
4 ounces cream cheese, softened
1/2 cup heavy cream
1/2 cup powdered sugar
1 can LUCKY LEAF® Premium Strawberry Fruit Filling & Topping
2 cups fresh strawberries, sliced for garnish
1 cup semisweet chocolate chips
Directions
In a food processor, pulse the chocolate sandwich cookies until they are fine crumbs.
Add butter to cookie crumbs and mix until incorporated. Press mixture into bottom and sides of a 9 inch pie pan.
In a medium sized bowl, add the cream cheese, heavy cream and powdered sugar. Beat until the heavy cream starts to thicken and stiff peaks form.
Fold in the strawberry fruit filling.
Spread mixture on top of chocolate pie crust. Top with fresh sliced strawberries.
Refrigerate for 2 hours or until firm.
To make the chocolate drizzle, melt the chocolate chips in a microwave safe bowl 30 seconds at a time. Stir until smooth. Drizzle on top of strawberries and serve.
More Lucky Leaf Recipes