---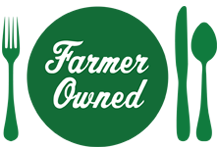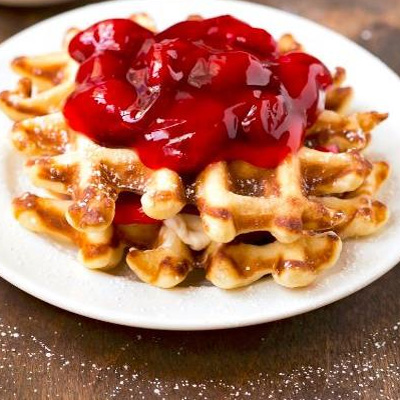 Prep Time
30 min

Cook Time
15 min

Ready In
45 min

Servings
4
Ingredients
WAFFLES
2 1/4 cups lukewarm milk (about 80° F)
2 1/4 teaspoons active dry yeast
1/4 cup granulated sugar
6 Tablespoons vegetable oil
3 large eggs
1 teaspoon vanilla extract
3 cups all-purpose flour
2 1/4 teaspoons baking powder
1/4 teaspoon salt
FILLING/TOPPING
4 ounces cream cheese
1/3 cup powdered sugar
1/2 teaspoon vanilla extract
1 can LUCKY LEAF® Premium Strawberry Fruit Filling & Topping
Directions
In a large bowl, stir together milk, yeast, and sugar. Let the mixture sit for 5 minutes or until foamy.
Stir in remaining waffle ingredients until combined.
Cover with plastic wrap, and let rest at room temp for 10-15 minutes; the mixture will begin to bubble.
Preheat waffle iron.
Spray waffle iron with non-stick cooking spray, and pour 2/3 to 3/4 cup batter (or the amount recommended by your waffle iron maker) onto the center of the iron.
Close the lid and bake (as recommended by your waffle iron maker) or until waffles are golden brown.
Meanwhile beat together cream cheese, powdered sugar and vanilla until well combined.
To serve, spread waffle with cream cheese mixture and strawberry fruit topping. Top with second waffle. Top second waffle with strawberry fruit topping and serve warm.
More Lucky Leaf Recipes