---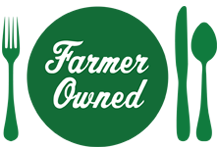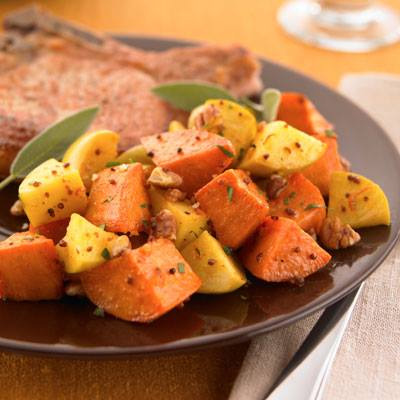 Prep Time
15 min

Cook Time


Ready In
55 min

Servings
6
Ingredients
1/3 cup Land O Lakes® Butter
2 tablespoons orange juice
1 tablespoon stone ground mustard
1 tablespoon honey
1 teaspoon freshly grated orange zest
1/4 teaspoon salt
1/8 teaspoon ground red pepper (cayenne)
2 large (4 cups) orange sweet potatoes or yams, peeled, cubed 1/2-inch
2 small (2 cups) tart cooking apples, peeled, cubed 1-inch
1/4 cup chopped pecans
Chopped fresh parsley, if desired
Directions
Heat oven to 375°F. Melt butter in 13x9-inch baking pan in oven. Stir in all remaining ingredients except sweet potatoes, apples and pecans. Place sweet potatoes in butter mixture; toss to coat. Cover; bake 25-35 minutes or until fork tender.
Stir in apples and pecans. Continue baking, uncovered, stirring once, 15-20 minutes or until apples are tender. Just before serving, sprinkle with chopped parsley, if desired.
Recipe Tip
Although sweet potatoes and yams are similar in many ways, and therefore often confused with one another, they are different plant species. Yams may be substituted for sweet potatoes in most recipes.
More Land O' Lakes Recipes