---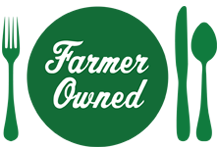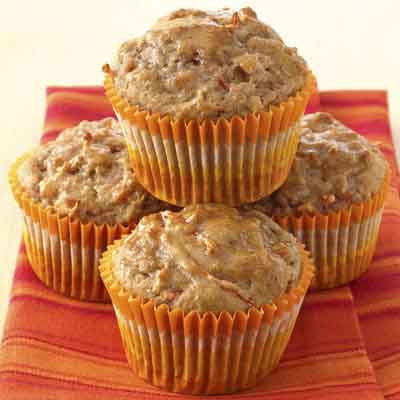 Prep Time
20 min

Cook Time


Ready In
50 min

Servings
12
Ingredients
MUFFINS
1 3/4 cups all-purpose flour
1/3 cup firmly packed brown sugar
2 teaspoons baking powder
1 1/2 teaspoons ground cinnamon
3/4 teaspoon baking soda
1/4 teaspoon salt
1/2 cup sour cream
1/2 cup Land O Lakes® Fat Free Half & Half
1/4 cup Land O Lakes® Butter, melted
1/4 cup apple jelly, melted
2 cups (about 5 medium) peeled, shredded carrots
GLAZE
2 tablespoons apple jelly, melted
Directions
Heat oven to 375°F. Place paper baking cups into 12 muffin pan cups; set aside.
Combine flour, brown sugar, baking powder, cinnamon, baking soda and salt in bowl; set aside.
Combine all remaining muffin ingredientsexceptcarrots in another bowl. Stir with whisk until smooth.
Stir flour mixture into sour cream mixture until well mixed. Gently stir in carrots. (Batter will be thick.)
Spoon batter into prepared muffin cups. Bake 25-30 minutes or until toothpick inserted in center comes out clean. Immediately brush with melted jelly. Cool 5 minutes before removing from pans.
Recipe Tip
If desired, add 1/2 cup of your favorite chopped nuts to batter.