---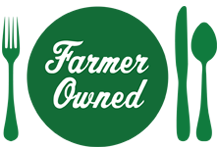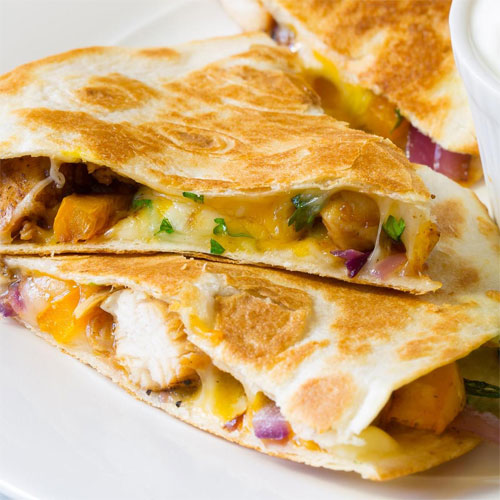 Prep Time
5 min

Cook Time
20 min

Ready In
30 min

Servings
4
Ingredients
1 1/4 pounds chicken breast or tenders
1 red onion, sliced
1 orange bell pepper, seeded and sliced
1/2 cup MUSSELMAN'S® Apple Butter
2 Tablespoons cayenne pepper sauce
4 teaspoons MUSSELMAN'S® Apple Cider Vinegar
8 large wheat tortillas
3 cups shredded Mexican blend cheese, at room temperature
1/4 cup chopped cilantro
Directions
Preheat a large non-stick skillet over medium hight heat.
Chop the chicken into bite-size pieces and set aside.
When skillet is hot, add the sliced onions and sear for 2 minutes to soften and char the edges, flipping once. Set onions aside on a plate and and sear the sliced peppers for 2 minutes until slightly charred. Set peppers aside with onions.
Add butter to the skillet. Once melted, add chicken pieces. Salt and pepper liberally, then brown for 2 minutes per side. Add the apple butter, cayenne pepper sauce, and vinegar. Stir to combine and let the mixture simmer another 2 minutes. Turn off heat and stir to coat chicken in sauce. Transfer chicken to holding plate.
Wipe out skillet. Lower heat to medium-low and add the first tortilla to the skillet. Sprinkle tortilla with heaping 1/2 cup cheese. Spread 1/4 of the onions, peppers, and chicken over top. Sprinkle with fresh cilantro then another 1/4 cup cheese. Cover with second tortilla.
Wait to flip quesadilla until bottom tortilla is golden brown and cheese has started to melt to hold everything together. Place a flat spatula under the bottom tortilla, and another on top of tortilla; then quickly flip the quesadilla. Brown the bottom tortilla, then move to a warming drawer or warm oven to keep crisp. Repeat with remaining ingredients.
When all quesadillas are cooked, cut into wedges and serve warm.
More Musselman's Recipes