---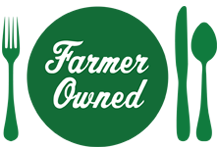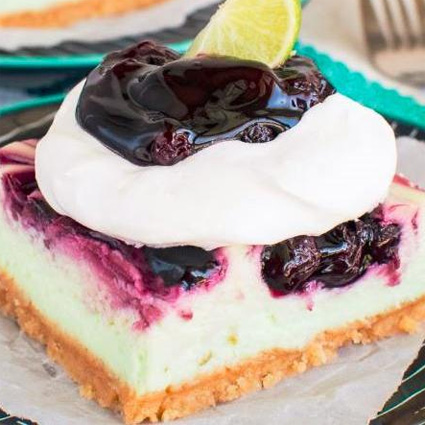 Prep Time
25 min

Cook Time
45 min

Ready In
3 hrs 10 min

Servings
24
Ingredients
30 vanilla cream-filled cookies
1/4 cup butter, melted
3 8-ounce packages cream cheese, softened
3/4 cup sugar
3/4 cup sour cream
1/3 cup key lime juice
1/4 cup flour
3 eggs
1 Tablespoon key lime zest
green food coloring, if desired
1 can LUCKY LEAF® Premium Blueberry Fruit Filling & Topping
1 8-ounce container cool whip, thawed
key lime slices, if desired
Directions
Place a baking sheet on the very bottom rack of the oven. Fill halfway with water.
Preheat the oven to 325°. Line a 9 X 13 pan with foil and spray with non-stick spray.
Place the cookies, cream included, in a food processor and pulse until they become crumbs.
Stir together the crumbs and melted butter. Press evenly into the bottom of the prepared pan.
Beat the cream cheese until creamy. Add the sugar and sour cream and beat again until smooth.
Add the key lime juice, zest, and flour and beat again until thoroughly mixed.
Add the eggs , one at a time, and beat gently after each one. Do not over beat but make sure eggs are mixed in.
Add green food coloring to cheesecake mixture, if desired.
Drop 1 cup of the blueberry fruit filling randomly over the top of the cheesecake. Use a butter knife to gently swirl the filling into the cheesecake. (Do not let the knife go through to the crust.)
Place the pan on the oven rack right above the tray of water. Bake for 45-48 minutes. Remove immediately and place on a wire rack for one hour, and then place in the refrigerator until completely chilled.
Cut into 24 squares and serve with cool whip, the remaining fruit filling, and key lime wedges.
More Lucky Leaf Recipes