---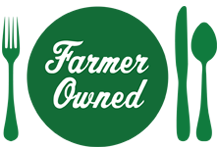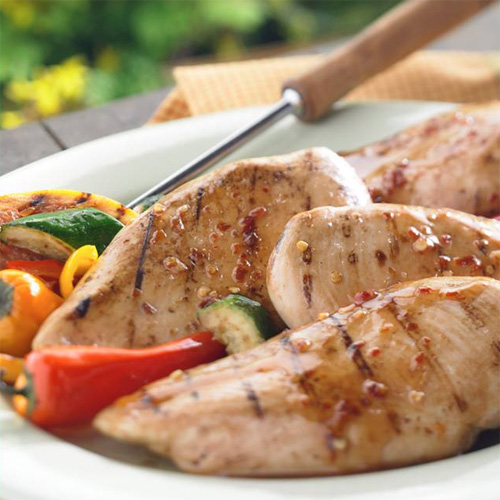 Prep Time
15 min

Cook Time
20 min

Ready In
1 hr 35 min

Servings
4
Ingredients
2/3 cup Ocean Spray® Ruby Red Grapefruit Juice Drink OR Light Ruby Grapefruit Juice Drink
1/4 cup butter
1/3 cup brown sugar
2 tablespoons honey
1 1/2 teaspoons red pepper flakes
4 boneless, skinless chicken breasts
Directions
Combine grapefruit juice drink, butter, brown sugar, honey and red pepper flakes in a medium saucepan. Cook over medium heat, stirring until smooth, 4-6 minutes. Set aside to cool 10 minutes.
Arrange chicken breasts in a 11x7x1-1/2-inch baking pan. Pour 2/3 cup marinade over chicken just to cover, reserving 1/2 cup. Cover pan with plastic wrap. Refrigerate and marinate for 30 minutes. Remove and turn chicken over, allow to marinate another 30 minutes.
Divide remaining 1/2 cup marinade in half again; 1/4 cup will be used for basting and 1/4 cup will be used for serving.
Preheat grill. Grill chicken for approximately 4 minutes on each side; basting once or twice per side. Cook until chicken reaches 170° F on an instant-read thermometer.
Warm remaining 1/4 cup marinade, drizzle over chicken.
More Ocean Spray Recipes