---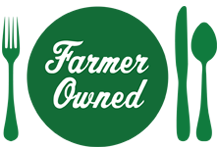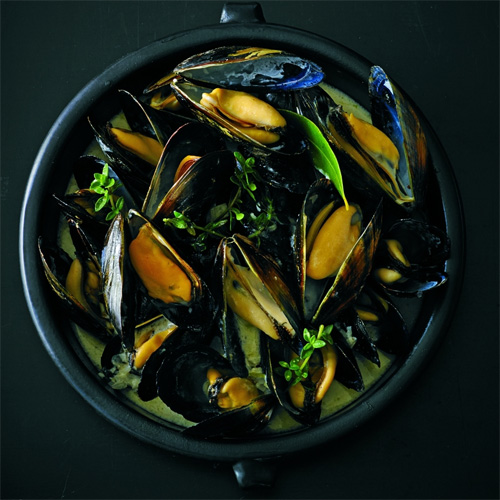 Prep Time
20 min

Cook Time
10 min

Ready In
30 min

Servings
4
Ingredients
4 pounds fresh mussels
3 tablespoons Darigold butter
1/2 cup dry white wine (Muscadet, if available)
3 tablespoons chopped shallots
1 teaspoon chopped garlic
1/4 teaspoon ground black pepper
1/2 cup Darigold whipping cream
BOUQUET GARNI
2 sprigs thyme
2 sprigs parsley
2 sprigs tarragon
2 bay leaves
twine or cheesecloth
BAGUETTE
Directions
Scrub and clean the mussels, and remove the beards (tuft of fibers attached to each mussel). Disard any mussels that do not open or close when handled or that have broken shells.
Make a bouquet garni by tying two sprigs each of thyme, parsley and tarragon, along with 2 bay leaves, with twine. Or, simply wrap together in cheesecloth.
In a large Dutch oven, combine the butter, wine, shallots, garlic, bouquet garni and pepper; cover and simmer for 5 minutes.
Add the mussels and cream, cover the pot tightly and cook over high heat, shaking the pot once or twice until the mussels open (about 5 minutes). Do not salt the mussels; they are naturally salty.
Discard any unopened mussels and the bouquet garni.
Divide the mussels and broth into warm serving bowls and serve with a basket of crusty French baguette.